What Do Sine Qua Non & Santa Barbara Have In Common?
By Jon Cook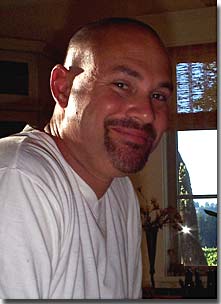 June was always an exciting month when I was in school. This beginning of summer meant longer sun-filled days, warming California currents, no homework, and day after day searching for perfect surf.
Many times during those days my friends would pile-drive me into the back of a '69 VW bus and we would drive ninety minutes north to the City of Santa Barbara. If we were lucky and the Gods of Surfing Karma shone upon us, we would somehow gain entrance into what was known as The Ranch, a mecca of Southern California surfdom.
Those beautiful summer days in Santa Barbara remain with me today. Standing on the beach watching blue pulses of glass, softly spilling into white. I paddled out, stood, and took off on a wave without any struggle, flowed down the runway and participated in the push of the sea. I was alone and lucid. I thought how, with each swell, peeling in ideal perfection, the surfer's object becomes the essence of transition and grace – not a thing to be owned or a goal to be obtained, but rather a fleeting state to inhabit. So much more of my time, after all, passed in the dreaming and searching, than in the actual riding of waves. Of an entire year of devotion, probably no more than two days was actually spent truly on my feet and surfing, so I couldn't view such a moment as this without an ardent, frustrated desire, a near religious craving for completeness. While one might, I suppose, wish for a blossom to always remain in bloom, for a ripening grape to hang always on the vine – the understandably hopeless hope that we may freeze our better moments in time – the wave's plenitude is rather in the peeling of the petal, or the very motion of the falling fruit. Little did I know that ten years later, my attention would be drawn once again back to Santa Barbara.
A night of ardent wine tasting. Finely formed, gorgeously ripe fluid, produced from the vinous earth in my beloved town of Santa Barbara by winemaker Manfred Krankl; an artist of bold proportions. Manfred Krankl and the wines of his Sine Qua Non Winery was the object of desire this night. A group of eager tasters anxiously awaited uncorking of the bottles; all with unusual titles such as Twisted and Bent, Omadhaum and Poltroon, Imposter McCoy, Queen of Spades, Against the Wall, and The Other Hand. The wine inside each creatively adorned bottle was as powerful and memorable as those summer days long gone. Who would have thought the land surrounding a sleepy, surf town could produce wines of such power, grace, and spirit.
Manfred produces wines with such distinct character and unobstructed flavor, they are in high demand. The wines are available by mailing list only. The idea of sharing these bottles with a close group of friends became necessary.

Link to Gang of Pour Home Page

Link to Gang of Pour Site Index (Table of Contents)
September, 2000 © Gang of Pour