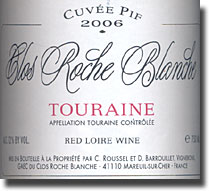 2006 Clos Roche Blanche Touraine Cuvee Pif, 12% alc., $16.99:
Showing good dark color, and deep, dark, earthy black currant and blackberry flavors and aromas that show just a hint of the barnyard initially, and an almost perfumed quality to counter-balance the earthiness. Full bodied and very well structured for several years in the cellar, yet opens nicely with air for current drinking, so give it an hour in a decanter if you can't wait. A wine with great depth and personality. A blend of Cot (Malbec) and Cabernet Franc.
Find this wine
Clos Roche Blanche imported by LDM Wines Inc., New York, NY
The crew at
Cloverleaf Fine Wines
continue to carry on in selling a great selection of beer and wine in what still seems like their new digs in Royal Oak, but the fact of the matter is that they've been at their Main Street location for about a year now. The shop is located in a walk-down that creates a cellar-like ambiance, and
Tom Natoci
and company continue to give the kind of personal service and offer the out-of-the-way selections that have kept customers coming back for many years, this taster included. Here are 4 that I broke Wine Probation to pick up and enjoy just last week, starting with another one from our friends at US Wine Imports.

2006 Ramon Roqueta Catalunya Cabernet Sauvignon Rosado, 13% alc., $5.95:
Watermelon pink color, and all strawberry on the nose, taking on a good deal of mineral on the palate to tone the rich fruit down some and turning it bone dry. Has depth and even some structure, with the acids one would expect and even some tannins. This has held up very well and can even go a few more years if it has to, but for this price, buy it up and slurp it down!
Find this wine
Imported by US Wine Imports, LLC, Ann Arbor, MI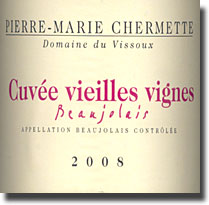 2008 Domaine du Vissoux Beaujolais Cuvee Vieilles Vignes, 12% alc., $20:
Clean garnet color, and offering classic Gamay aromatics of pretty strawberry and cherry, which turn decidedly earthy and quite dry on the palate; no yeast-infused banana fruit bomb this! More than a middleweight, with decent structure for at least a few years in the cellar, striking a nice balance of deep, dark earthiness and rich fruit. There's a very good reason that this is one of Cousin Larry Meehan's favorite producers, and he's made us believers as well. It makes a nice match for roasted pork shoulder.
Find this wine
Imported by Weygandt-Metzler, Unionville, PA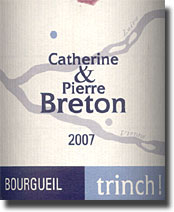 2007 Catherine & Pierre Breton Bourgueil Trinch, 12% alc., $20:
Almost opaque, it's so dark in color, with a funky earth, iron and barnyard nose that gains a deep, rich core of black currant and blackberry on the palate. Big, brawny and well structured, this needs at least 5 years to mellow some, but tannin pigs will find a lot to like already.
Find this wine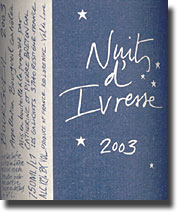 2003 Catherine & Pierre Breton Bourgueil Nuits d' Ivresse, 12% alc., $20:
Deep, dark color, with an earthy black fruit nose shaded with some barnyard; big flavors echo loudly, with a solid core of black currant and blackberry. Full bodied, with ample structure for several years of development yet. Despite the earthy, funky qualities (or maybe because of them), this has a lot of appeal for those who like natural wines. Drink or hold for 5 years or more.
Find this wine
Catherine & Pierre Breton wines imported by LDM Wines Inc., New York, NY
Finally, we're regular shoppers at the Madison Heights Costco outlet, and they always have good things to drink at reasonable prices, like the following five wines.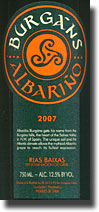 2007 Burgans Albarino Rias Baixas, 12.5% alc, $9.89:
Just as good as
last year's model
, this clean medium straw colored Albarino delivers attractive lemon cream and green apple flavors and aromas that show a little rounder fruit and a little less minerality than some. Medium bodied, with the requisite acidity that one expects from the variety and a smooth texture at the same time; just and excellent crisp white wine vintage after vintage that elicits positive comments from everyone we pour it for.
Find this wine


Imported by European Cellars LLC, Charlotte, NC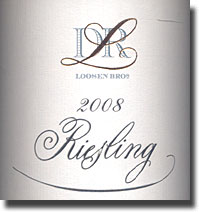 2008 Dr. Loosen Mosel Riesling Dr. L, 8.5% alc., $9.99:
Medium straw color, with rich, ripe red and green apple flavors and aromas, underscored with some good minerality, especially on the palate. Medium bodied, with excellent acids and a certain oily density; quite appealing, if not overly complex, as the minerality plays a nice counterpoint to the somewhat sweet fruit. I like this one more than previous vintages that we've tried, and I'll be going back for more at this price.
Find this wine
Imported by Loosen Bros. USA, Ltd., Salem OR
Alan Kerr aka Canadian Zinfan was enthusiastic about the next wine is a
recent LCBO Vintages Tasting report
, so when we saw it for 10 bucks, we jumped on it and then went back for more.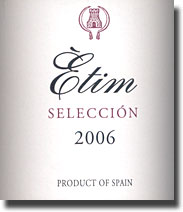 2006 Etim Seleccion Montsant, 14% alc., $9.99:
Deeply, darkly colored and dense in texture with a seamless melange of black plum and blackberry liqueur shaded with hints of leather and mahogany; some subtle oak is well integrated. Full bodied and well structured, yet very drinkable at this point, this will also do well with a few years in the cellar. Very well received on a number of occasions by a variety of tasters.
Find this wine
I
mported by North American Beverage Group, LLC, Clarkston, MI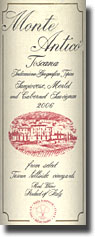 2006 Monte Antico Toscana, 85% Sangiovese, 10% Cabernet Sauvignon, 5% Merlot, 12.5% alc., $8.99:
This perennial QPR All Star shows good dark color and delivers rich, earthy, sticksy dried cherry and black cherry flavors and aromas. Full bodied, with good depth and decent structure, it's an ideal candidate for every day drinking for those with a taste for dry Italian reds.
Find this wine
Imported by Empson (USA) Inc., Alexandria, VA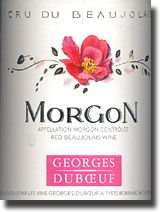 2007 Georges Duboeuf Morgon, 13% alc., $9.99:
Clean dark color, with typical Gamay flavors and aromas of earthy cherry, strawberry and black cherry and just a hint of that yeast-infused banana that plagues too many Beaujolais these days, thanks to Duboeuf; with decent depth and structure, it actually seems to need a few years to resolve some tannins. Certainly not the equal of any of Kermit Lynch's Gang of Four, but not bad for 10 bucks. 90 points (WA)?! I don't think so.
Find this wine
Imported by W.J. Deutsch & Sons, Harrison, NY