For those of us residing in Southern Ontario, the weather is a far cry from the climate one normally expects at the beginning of a new year. With the exception of ski resort operators, most of us in these parts are enjoying the freedom from digging out from under snowstorms and wearing layer upon layer of heavy clothing.

However, those vineyard owners in the Niagara peninsula and across the US north east, with shriveled berries hanging from their vines, in the hopes of producing ice wine, will be happy once the temperatures drop.

If temperatures do not fall below the required minus eight degrees Celsius, there may not be a 2006 ice wine vintage period.

Those people that have toured Niagara's viticultural region and tasted Daniel Lenko's wines, in the family kitchen/tasting room, undoubtedly have enjoyed a slice or two of Helen Lenko's deftly baked fruit pies and preserves. I am saddened to report Daniel's mum passed away at the close of the year. I am sure Lenko's wines will continue to maintain their excellent reputation, but visiting the tasting room will not be the same. She will be missed.
I had the chance to head back to London this week and taste a few wines from the January 6th release. Overall there isn't too much to get excited about. The reds especially are disappointing, yet as always, there are one or two worth seeking out.

Do read on.
588475 VEUVE CLICQUOT VINTAGE ROSÉ BRUT CHAMPAGNE 2000 $89.95
Well, this is a nice way to start off the year. It has great depth to its reddish pink colour. The foam is perfect. There are tons of red fruit flavours, a little mineral and notes of grapefruit peel, almond, and lime leaves. Find this wine

643445 JACKSON-TRIGGS PROPRIETORS' GRAND RESERVE MERLOT 2004 OKANAGAN ESTATE, B.C $21.95
I am able to taste this next to J.T's Meritage, a wine featured in the January 19th release. This is clearly the more approachable of the two. It offers aromas of dried mint, some black cherry, red fruit and vanilla. It has a soft texture on the palate, but the green tea tannins suggest a year or two of cellaring. Find this wine

012732 MACROSTIE MERLOT 2001 CARNEROS, NAPA VALLEY $29.95
Here is an alluring nose of coffee, black raspberry, liquorice and blackcurrant. The palate is clean and well structured, showing dense flavours of fruit, milk chocolate and mint. The wine is from 100 percent Carneros fruit, and all of the vineyards, Hudson, Beckstoffer and Truchard, are situated on the Napa side of the county. Find this wine

476727 FINCA FLICHMAN MALBEC RESERVA 2005 MENDOZA $12.95
This inky-black Malbec throws out notes of mocha, chocolate fudge, blueberry and cassis. It has a creamy plastic mouth feel and a finish of black fruit ripple. Good value, keep it until the summer arrives and quaff. Find this wine

926790 KILIKANOON BLOCKS ROAD CABERNET SAUVIGNON 2003 CLARE VALLEY, SOUTH AUSTRALIA $29.95
Tons of spicy cedar, dark fruit, toffee and blackcurrant take the spotlight. The palate is ripe and chewy. Those that enjoy fruit forward wines might lean towards this one. It should hold well for a year or two. Find this wine

005199 KILIKANOON THE LACKEY SHIRAZ 2003 SOUTH AUSTRALIA $16.95
Another fruit bomb from the same producer that is much the same as its bigger brother, but at half the price. I must confess to liking this a little more as well. The nose has doses of sweet damson, forest floor, blackberry and chocolate. It has that warm and fuzzy texture without being over the top. I might just buy me a couple of these. Find this wine

650242 WAIMEA ESTATES CHARDONNAY, 2003 NELSON, SOUTH ISLAND NZ $18.95
I am having a tough time getting past the nose of this wine. It appears as being musty and there are whiffs of phenolic notes that really make me wince. Bad bottle? I'm not sure. A second glass demonstrates more of the same, but there is some fruit lurking in the background. Unfortunately, the finish is really dry and void of any fruit. Find this wine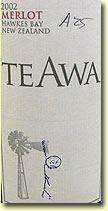 107368 TEAWA MERLOT 2002 GIMBLETT GRAVELS, HAWKES BAY NZ $19.95
If you enjoy aromas of cooked cauliflower, then this is the wine for you. I just can't find anything that makes me want to drink this. It does have a little fruit and chocolate on the palate, but for the most part, I would leave this one alone. Find this wine

018739 THE RUINS SYRAH/CABERNET SAUVIGNON 2005 ELANDIA, ROBERTSON SOUTH AFRICA $14.95
At first I am hit with the coconut, wet fur and funk that I often find in South African wines. Then again, delving a little deeper reveals some nice fruit, a little spice and cocoa powder notes. It is not a big wine, but it is balanced well. Find this wine

909960 ANSELMANN ORTEGA TROCKENBEERENAUSLESE 1999, FLEMLINGER BISCHOFSKREUZ, $32.95 375 ml
Holy cow! One glass of this sensual and gratifying wine could induce a stiffy. It has aromas of apricot, tangerine, toasted almond and geranium, a fabulous mouth feel and an ultra long, exquisitely balanced finish. What a treat. Find this wine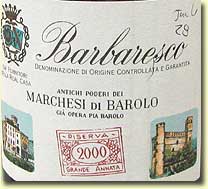 986513 MARCHESI DI BAROLO BARBARESCO RISERVA PIEDMONT 2000 $52.95
The light rust red colour is deceiving. This is a full-bodied wine that exudes aromas of mincemeat tart, shoe polish, dark cherry, rhubarb and tobacco leaf. The palate is very tight, but it is showing earthy slate notes, black liquorice candy, blueberry and dark couverture. It really needs at least a couple more years to find its peak. Find this wine


015966 BELLO STENTO CHIANTI CLASSICO TUSCANY 2004 $18.95
A high acid wine with lots of stewed fruit and tomato notes. Not much else I can say about this. Find this wine

682062 VICCHIOMAGGIO LA PRIMA CHIANTI CLASSICO RISERVA TUSCANY 2003 $34.95
Now this is a well balanced Chianti showing lots of dark cherry, blackberry, red currant, mineral and leafy flavours. The fruit is backed up by a healthy dose of oak that, given time, should soften. Find this wine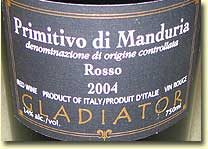 023119 GLADIATOR PRIMITIVO DI MANDURIA 2004 $15.95
Blindfolded, I would swear I was drinking a good quality Napa Zinfandel. I hope I like this as much when I open my first bottle. It is chock-full of dark primal fruit. There is a lovely layer of perfume, pumpkin pie spice, plum and red fruit aromas. On the palate, it is rich and chewy. The finish is complex and has great structure. Find this wine

16725 BLASONS DE BOURGOGNE ST-VERAN BURGUNDY 2005 $16.95
A simple and clean wine with aromas of apple, a touch of baked pear, with soft and delicate fruit on the palate. Find this wine

013490 ROUX PERE & FILS SANTENAY 2005 BURGUNDY $26.95
This Burgundy steps up with concentrated aromas of ripe pear and apple, a hint of toast, limestone and citrus. The finish at this stage is dry and a little disjointed. I think it might just need some time. Find this wine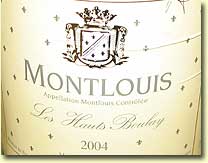 656751 GUY SAGET MONTLOUIS LES HAUTS BOULAY 2004 $13.95
This is fun; I sense perfumed aromas of spicy salad greens, stewed apple cider, nasturtium leaf and cheese rind. It appears to be sweet at first, but that is soon offset by its solid degree of acidity. Find this wine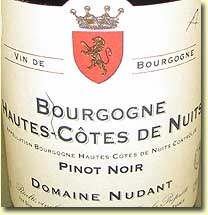 007815 DOMAINE NUDANT BOURGOGNE HAUTES-CÔTES DE NUITS PINOT NOIR 2004 $20.95
Nice nose, a pretty cherry red colour and some black cherry, strawberry, a touch of beet and green tea on the palate. The finish is driven by a streak of dusty tannin that is borderline bitter. I think it is worth trying especially given the price of Pinot from this part of the world. Find this wine


608786 DOMAINE DES COCCINELLES 2005 CÔTES-DU-RHÔNE $15.95
Lots of creamy oak, some Szechwan peppercorn and mixed berry fruit candy aromas. A note of cloying dark fruit on the palate, but it is tight and rather awkward. Give it a year or two and it might be tasty. Find this wine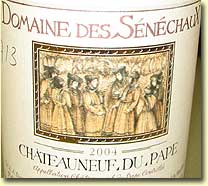 677922 DOMAINE DES SENECHAUX CHÂTEAUNEUF-DU-PAPE 2004
$35.95
I really like this a lot. It starts off with a robe of earthy mineral aroma, a touch of beet, some dark berry fruit, coffee, sage and orange peel. Its mid palate is elegant, creamy and velvety. The finish has notes of fruit, cola, and red fruit acidity. Find this wine


985929 RASTEAU PRESTIGE 2003 CÔTES-DU-RHÔNE-VILLAGES $18.95
Rather jammy at first with clean aromas of black fruit and liquorice root. The palate is nicely balanced with an herbaceous note on the close. Find this wine

007625 DOMAINE DE LAVAUR CAHORS 2000 $13.95
Oh wow, dried pine needles, woody, but not corked and little fruit to be found on the nose. The palate is a different story. Fruit is foremost showing notes of damson and plum. It is a little on the high acid side of the line, but as the catalogue suggests, it should partner well with duck confit. Find this wine

Cheers
CZ
Alan Kerr's Home Page and Main Index