Alan's November 2003 Vintages Release Tasting Notes
Release dates November 1st and 15th, 2003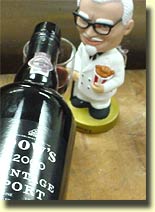 This release offers several wines in excess of $75.00 that I thought were worth $20.00 and I also tasted one or two wines under $25.00 that I thought were worth considerably more. Funny how that happens, is it not? I had the chance to sample a couple of stickies and few Ports. Not to blow my own horn here, but last month I made notation that the LCBO retails many American wines at the same or increased prices year after year despite the fact that our Canadian dollar is gaining strength day by day. I singled out the 2001 Ridge Geyserville which has garnered a price tag of $49.95 for the past two years. Well I guess the board took note. November sees the release of the wonderful 2001 Lytton Springs, always released at the same price as its cousin the Geyserville, but this release sees the price drop down to $46.00 and change. Well maybe, in reality, I had nothing to do with it, but it is nice to see the price drop, especially given the wonderful quality of the wine.



November 1 Release



395855 CABERNET/MERLOT 1999 $ 24.95, Unfiltered, Niagara Peninsula, Henry of Pelham.
This was very a very aromatic wine that featured notes of cola, coffee, Moroccan spices and sweet cherry. It was smooth and nicely balanced and I loved the red berry kick to the finish.

968982 GAMAY 'DROIT' 2000 $ 14.95, St. David's Bench, Niagara Peninsula, Chateau des Charmes.
Another wine that focused on the coffee and cinnamon thing, yet the fruit, mostly plum and black cherry, was rich and sweet. It was quite chewy and ripe on the finish. Not being one to normally tout the Gamay grape, I was impressed.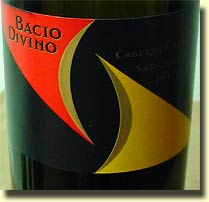 731133 BACIO DIVINO 1999 $ 99.95, Napa Valley, Bacio Divino.
Let's just say if I had bags of money to spend on this release, l think I might invest in a bottle or two of this. There was all but a drop left in the bottle and that usually tells me the preceding tasters enjoyed it. It came across as being spicy, but at the same time it was opulent and rich. There were lovely aromas of maraschino, dark raspberry, currant and thyme. The thimble full I sipped had a leathery texture and the finish was long and luscious.

990440 CABERNET SAUVIGNON 1999 $ 30.00, Sonoma County, Kenwood.
Lots of mint on the mostly herbaceous nose. The palate was friendlier as it showed elements of blackcurrant and cherry escorted by a pleasant layer of dusty tannin. It was pleasant but nothing more.

703850 'DOMINUS' 2000 $ 109.95, Napa Valley, Dominus Estate.
Well excuse me, but this bottle of Dominus did little, if anything for me. The nose showed some pretty Provincial herbs, boot polish, black Basset's liquorish and a light streak of black fruit. However, it came across on the palate as being surprisingly light, and although it was fairly spicy, to be frank I found it dull. There was more than ample astringent tannin and heat on the close. Closed down maybe?

717348 MERLOT 2000 $ 28.95, Sonoma County, Kenwood Vineyards.
This was lighter in body than the Kenwood Cab, but it did offer good varietal character. The finish of cherry and cedar was nice but faded quickly, a little too quickly for me. Both of the Kenwood wines were clean and sound, but they just lacked oomph.

982413 LYTTON SPRINGS 2001 $ 46.60, Dry Creek Valley, Ridge Vineyards.
A week after telling my West Coast bud that Vintages used his "Lytton Spring" tasting note in the catalogue, his head is still too big to venture through his front door. Here is what the man wrote and who am I to disagree with him.
76% Zinfandel, 17% Petite Sirah, 7% Carignane ... Fairly reticent aromatics, but with some swirlitude, gives up the signature aromatic profile of this wine, which features compote of blueberry, blackberry and purple & black plum. In the mouth there is no doubt that this is Lytton Springs - the flavor profile is familiar, there is good balance and structure for aging. It is certainly far from showing its best, but I think it is the Lytton Springs of the Century (so far). (Alan Bree, www.gangofpour.com, March 2003)
Swirlitude indeed, Bree is obviously rubbing elbows with California's new State Governor and that's how he gets his notoriety. I must confess the first time I tried this wine a few months ago, I just loved it!

110478 CLASSIC RESERVE CABERNET SAUVIGNON 2001 $ 12.95, South Eastern' Australia, Angove's.
I initially found this a little one-dimensional, but the in your face aroma of blackcurrant gave way to some black tea and mud. It was well balanced on the mid palate and finished cleanly with refreshing fruit acids. Look at the price and think about warm nights outside next spring.

912279 'CSM' 1999 $ 39.95, Cabernet/Shiraz/Merlot, Barossa Valley, South Australia, Elderton Wines.
A dark and concentrated wine that gave up captivating notes of dark frit, red berries, dark chocolate and Asian spices. At first I had trouble finding the fruit on the palate, but its texture was ripe and racy. A little disjointed in its current condition, but in a year or two, look out.

906891 SHIRAZ 2001 $ 15.95, Mudgee, New South Wales, Andrew Harris.
Another simple, but clean and well priced Ozzie that was rich and prickly on the tongue. Pleasant licks of black fruit on the palate, a creamy and sweet profile, with a decent finish of pure fresh berry.

940239 SHIRAZ 2000 $ 17.95, 'Riddoch', Coonawarra, South Australia, Katnook Estate.
The nose on this wine came across as sweet; in fact I would go as far as to say it was quite jammy. After a swirl or two it showed a touch of bell pepper and a stemmy quality. Although none of the vegetal aromas were noticeable on the finish, I will save buck or two and take the Mudgee.

909507 SHIRAZ RESERVA 2001 $ 19.50, Central Valley, Unfiltered, TerraMater, Chile.
A Chilean Shiraz, whatever next? It had a highly aromatic nose of plum, lavender, redcurrant, sweet chocolate and caramel. Well so far so good. Its texture was rich and chewy and full of ripe berries, a little Chilean terroir and chocolate. Good stuff.

902932 CHÂTEAU CALON 2000 $ 29.95, Montagne-St-Émilion.
I really can see no other of way describing this wine other than saying it simply stank of shit. I clearly did not mistake this for the anticipated Bordeaux "Goute de terroir" aroma, this was fruitless, funky, and totally unappealing. Under the dominating and permeating aroma of poop, lay a funky gamy wild animal fur aroma with some vegetal and burnt coffee notes.



Wine of the Month


708594 CHÂTEAU LA GASPARDE 2000 $ 17.95, Côtes de Castillon.
This was a bit of a Bordeaux fruit bomb. Stewed plum, black raspberry, a touch of dusty tannin and a sweet berry finish. This 2000 Bordeaux is not built for the long haul, it is enjoyable now.

902445 CHÂTEAU LARMANDE 1995 $ 69.95, St-Émilion.
This too had a layer of barnyard aromatics, but unlike the Calon, they were subtle and subdued. They combined nicely with the cigar, hay, pipe tobacco and dark chocolate aromas. The fruit came forward on the palate, sour plum at first, but as it opened up, a layer of darker fruit became apparent. Decent stuff and judging from the level of unobtrusive tannin, it should offer dividends after a year or two more in the cellar.

903104 CHÂTEAU LA TOUR DE BY 2000 $ 29.95, Médoc, Cru Bourgeois.
The nose showed a level of complexity. It had a waft of buttery blackberry pie, plum, a trace of lead pencil and coffee. It was simple, but pleasing yet lacked any depth to warrant long term cellaring.

925859 CHÂTEAU CLOS DE LA TOUR 2001 $ 21.95, Bordeaux Supérieur, Réserve.
I loved this. It was medium bodied, plush and round. The cassis fruit was rich and mingled nicely with the lead pencil shavings and mushroom aromas. Although this offered instant bliss, it should hold nicely for a year or two.


711317 CHÂTEAU DE BEAUCASTEL 2000 $ 65.95, Châteauneuf-du-Pape.
Holy cow, what a mixture, trying to figure out which of the mushroom, liquorish, bracken, dark black fruit or cherry cola aroma was the strongest was next to impossible This was a dense wine and will remain such for years to come. The tannins were noticeable, but far from offensive. It was creamy, rich and heady. There were notes of mineral and charcoal but both were in the right proportions.

331900 GIGONDAS 2000 $ 28.50, E. Guigal.
This was very tight an initially gave out little, but the persistent lavender, tar, red fruit and currant aromas did make their way out of the glass. It was not showing much on the palate either, but nonetheless, the wine was dense and I think it simply needs time.

902874 HERMITAGE 2000 $ 119.95, 'La Chapelle' Paul Jaboulet Aîné.
This was dark and funky with a distinct aroma of braised red cabbage and composted fruit. There were secondary aromas of bakers chocolate, mushroom and coal dust, but the weird cooked vegetal aromas overpowered all else. It seemed oddly light on the mid palate and it finished with a bit too much acidity for me.

917948 VACQUEYRAS 2000 $ 25.60, Domaine de l'Espigoutte, Bernard Latour.
A nice deep ruby colour with aromas of cough candy, white pepper, damson and plum. Some sweet candy flavours on the mid palate and a medium finish that featured red raspberry. There was a touch of heat there too, but maybe it was that peppery component catching up. It is decent wine, but nothing spectacular.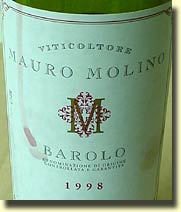 914846 BAROLO 1998 $ 54.65, Mauro Molino.
Quite lovely, a nose of lavender, cola, nutmeg, mulled wine, blackberry and other dark fruits. It exhibited fine acidity and a harmonious finish.

957308 'MONSORDO' 2000 $ 44.60, Langhe, Ceretto.
This sweet and heady aroma featured cake spice, lavender, liquorish, plum and black fruit candy. It was full bodied and clung to the roof of my mouth with considerable vigor. The presence of tannin was strong, but I think there are enough guts to this wine to reward one quite nicely in a year or two.

732610 'ELOQUENZIA' COPERTINO 2000 $ 13.00, Puglia, Masseria Monaci.
Lots of ripe red fruit that intermingled with pipe tobacco and a yeasty sourdough bread aroma. It had guts and a creamy texture that had just the right amount of acidy to keep it in balance. Good stuff as this price.

978072 CHIANTI CLASSICO RiSERVA 1999 $ 39.95, 'La Prima', Vicchiomaggio.
I did enjoy this wine. Its nose was full of sweet African spice, a trace of mocha, star anise and a core of dark black cherry. I noted an earthy mineral quality on the mid palate that was not evident prior to tasting. Nice clean finish.

992552 'LUCILLA' 2000 $ 25.55, Farnetella.
This had a similar profile as the latter wine, but in addition I found hints of sweet strawberry jam and blueberry compote. I found the fruit faded a bit in the finish to reveal the wines structure of tannin and a dose of somewhat sour rhubarb. Again, over all, I liked this wine and the price seemed more than fair for the quality.

980128 AMARONE 2000 $ 25.95, della Valpolicella Classico, Tommasi.
Before you line up to acquire what looks to be a bargain basement Amarone, check the price. I tasted from a 750 ml bottle, but the price quoted in the catalogue is for a 375 ml. I liked the mossy forest floor and mushroom thing that turned to lavender as soon as my glass was swirled. It also offered hints of red liquorish and pleasantly cooked rhubarb. The texture was rich, creamy and although it was relatively tannic, a layer of dark black fruit sauntered right across my tongue and into the finish.

362277 AMARONE 1995 $ 89.95, della Valpolicella Classico, Bertani.
This too showed green moss, with mushroom, green tea, chestnut and balsawood. It was eminently more complex than the Tommasi rendition, but so to is the price. It had excellent structure and came across as being like a Port. There were plenty of tannins suggesting a few more years of rest for this puppy.



November 15 Release



586313 CABERNET FRANC RESERVE 2000 $ 18.95, Niagara Peninsula, Inniskillin.
Medium deep ruby garnet colour with aromas of plum, briar and blackberry. The finish was light and contained some bitter elements to it.

251835 PINOT NOIR 2001 $ 16.40, Okanagan Valley, Gray Monk Estate Winery.
In fairness to this wine, it had been open for the better of the day. However, all I derived from the nose was a leafy, vegetal cigar aroma. There was little fruit and the finish was gone in a moment.

914200 'ANCIENT VINES' ZINFANDEL 2001 $ 24.95, Contra Costa County, Rosenblum.
This elderly vined Zin was actually quite tasty. Not a powerhouse but clean and pretty, showing flavours of red currant, raspberry sauce and chocolate. Bright and lively on the finish with just a hit of dusty chocolate tannin.

555599 ZINFANDEL 2000 $ 39.95, Frei Ranch, Dry Creek Valley, Sonoma County (E & J. Gallo).
A multidimensional array of aromas that included raspberry, cherry cola, nut brittle and blackberry pie bathed in vanilla crème Anglaise. It was luscious, but maybe a touch too sweet. The finish was rich and full of blueberry fruit with just a hint of mint!

930206 CABERNET SAUVIGNON 1999 $ 97.95, Napa Valley, Grgich Hills Cellars.
Maybe I am out of touch with reality, but a few bucks short of $100.00 for a Grgich Cabernet, come on! I have seen this wine, from the same vintage, advertised in the US for $40.00. Sure it was nice, lots of dusty tannin, well balanced and full of ripe blackcurrant fruit, but at this price, I am not gonna bite.

911990 CABERNET SAUVIGNON 2001 $ 35.95, McLaren Vale, South Australia, Coriole Vineyards.
Very polished, this really exhibited tanned shoe leather, spicy liquorish, blueberry and blackberry. There was a centre core of pure vanilla extract which I found a bit overpowering. However, its overall richness compensated to render a wine that I really enjoyed!

906719 CABERNET SAUVIGNON 2001 $ 19.95, McLaren Vale, South Australia, Shottesbrooke.
Wrigley Field came to mind as inhaled the overblown spearmint aroma. There was fruit, blackcurrant, here but the herbaceous tones and eucalyptus overpowered it.

906263 CABERNET SAUVIGNON 2000 $ 31.45, Yarra Valley, Victoria, Yarra Burn.
This was odd, but at the same time interesting. Beneath the fruit aromas of plum and damson, I noted lavender, bell pepper and stewed tomato tones. The wine actually came across as smelling like Gazpacho. Oddly enough it was quite sweet and almost cloying on the finish.

940692 CABERNET SAUVIGNON 1998 $ 22.95, Pyrenees, Victoria, Taltarni.
The nose on this wine too was nothing like the palate. I even made a point of revisiting it to make sure it wasn't just my palate dying out. The nose was so full of cured meat and pepper; I would have sworn it was a Northern Rhone, yet on the palate things were totally different. Now I tasted a pleasant cassis focused Cab that was well balanced and that finished long and ripe.

711507 Estate RESERVE 1999 $ 29.95, Pyrenees, Victoria, Blue Pyrenees.
This had a sweet and perfume driven nose, full of cake spice, sauna wood, blackberry and black liquorish candy. It was one of those Cab/Shiraz/Merlot Aussie blends that jumped out as being from down under. I liked the texture of the finish. Chocolate, berry and spice all wound tightly together.

522219 MERLOT 1999 $ 16.95, Cathedral Cellar', Western Cape, KWV Wine Cellars.
Hints of balsamic, wet straw, stewed red berries and plum. That's all I have to say about that!

322586 CABERNET SAUVIGNON 2001 $ 23.45, 'Montes Alpha', Apalta Vineyard, Colchagua Valley, Montes S.A, Chile.
A pleasant blend of potato skin earthiness, plum, dark chocolate and blackcurrant. I really got the impression, from the viscous nature and vibrant tannin that this is really young and it is built to age. It should excel well when it reaches adulthood.

942458 CABERNET SAUVIGNON/CARMENÈRE/MERLOT 1999 $ 20.95, 'Bolero', Maipo Valley, Magnotta Vineyards.
Lots of sweet blackcurrant fruit and crème brulee vanilla coated my mouth. The fruit for this wine is from a vineyard in the in Chile's Maipo Valley that Ontario's Magnotta winery owns. I liked it.

974873 CABERNET SAUVIGNON RESERVE 2001 $ 11.95, 'Cremaschi Furlotti', Maule Valley, Cremaschi Barriga, Chile.
Sweet and fuzzy aroma, a mix of red and black berries with some silky tannin. This medium bodied quaffer is good value at this price.

725085 CHÂTEAU BELGRAVE 2000 $ 39.95, Haut-Médoc.
This dark hued and viscous puppy displayed some lovely dark cooked fruit and cocoa powder. To prove it was a Bordeaux, it also displayed some of earthy, mineral and sea air aromas. I found it lighter than I expected on the palate. I think the 2000 Bordeaux value hunter can find better at this price.

902940 CHÂTEAU FONRÉAUD 2000 $ 28.95, Listrac-Médoc, Cru Bourgeois.
This showed much more upfront fruit than the Belgrave. It had a good meld of plum skin, blackcurrant, peppery heat and cured meat to its bouquet. The mid palate was rich and focused more on the fruit. Quite pleasant at this early stage of its life.

440123 CHÂTEAU LA TOUR DE L'EVÊQUE 2001 $ 15.95, Côtes de Provence.
Oh now this I liked a lot! There was new world fruit and underlying aromas of cigar leaves, forest floor and underbrush. The finish was full of cherry and cooked rhubarb. It was a little clumsy but I think a year or so just to harmonize will turn this into a good bottle of wine.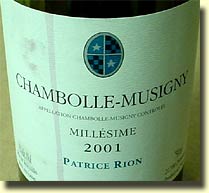 918656 CHAMBOLLE-MUSIGNY 2001 $ 56.65, Patrice Rion.
Here was a delicate Pinot that contained classic cherry and strawberry notes with a little clove and nutmeg. It showed that classic Burgundy barnyard thing but in a most subtle manner. It finished with darker fruit flavours and more of the nutmeg.

992065 CAIRANNE 1999 $ 23.95, Côtes du Rhône-Villages, 'Antique Senimaros'.
An elegant, but at the same time a forceful wine, that offered bold aromas of liquorish, blackberry and black raspberry. The finish left on my tongue was silky chocolate and sweet fruit coulis. It was refreshing and very well balanced.


976068 CHÂTEAUNEUF-DU-PAPE 2001 $ 43.90, 'Les Cèdres', Paul Jaboulet Aîne.
This was meaty and leathery with under tones of maraschino cherry and strawberry. I think by the time I got to this it had closed down a bit. The fruit was fine on the palate but the tannin dominated the finish.

913640 ChÂteau Julia 2001 $ 27.95, Merlot, Regional Wine of Drama, Constantin Lazaridis' Winery, Greece.
Unlike the other offering from the Greek Isles, I was quite taken with this. It showed a well structured wine full of mint, thyme, plum, lavender and red fruit aromas with a chocolate and blueberry laden finish.

328997 'RIPAROSSO' 2001 $ 12.95, Montepulciano d'Abuzzi, Dino Illuminati.
A highly floral wine that featured aromas of violets, dark berry jam and dates. Its cheap and quite complex, but there was a touch of astringency to the finish. Not enough to stop me from buying a couple though

358689 CHIANTI CLASSICO RISERVA 1999 $ 37.75, Carpineto.
I wasn't sure if the roasted coffee bean and sandalwood notes covered a faint touch of subdued cork hidden somewhere in the background. There was fruit but that little touch of dankness bothered me. I would love to try another bottle.

359893 'DUAS QUINTAS' 2000 $ 13.60, Douro, Ramos Pinto, Portugal.
This was full of pretty sweet fruit but there was an abundance of slightly astringent tannin that overpowered.



A few quick notes on several sticky wines from the November 1 Release



435727 RIESLING ICEWINE 2002 $ 30.55, Niagara Peninsula, Pillitteri Estates Winery.
Very intense nose of apple, cinnamon and shortbread cookies. Finished clean with citrus notes. Note the bottle size here is 200 ml.

590133 RIESLING ICEWINE 2002 $ 44.95, Niagara Peninsula, Lakeview Cellars.
Full bodied, excellent balance, sweetness of honey, maple syrup and apple acidity. Finished with preserved lemon, cooked apple and candied lemon zest.

525634 VIDAL ICEWINE 2001 $ 37.95, Niagara Peninsula, Southbrook Winery.
Intense aromas of apricot, all spice, unripe mango, apricot jam. Pleasant finish, but a little cloying.

544791 VIDAL ICEWINE 2000 $ 24.95, Niagara Peninsula, Reif Estate Winery 200 ml.
A well balanced medium bodied wine that offered rich tree fruit aromas and a marmalade finish.

743997 CABERNET FRANC ICEWINE 2002 $ 49.85, Limited Edition', Niagara Peninsula, Magnotta Winery.
I could not get past the "homemade" red wine aromas that dominated the nose. It appeared a little vegetal and the fruit was just simple strawberry and currant. Not my thing.

589093 CABERNET SAUVIGNON ICEWINE 2002 $ 29.95, Niagara Peninsula, Pillitteri Estates Winery.
There were hints of maraschino cherry and plum, but I still don't really like this red Icewine thing.



Fortified wines and other stuff from the November 15th. Release.



914606 COLHEITA PORT 1977 $ 59.95, 'Matured In Wood' Kopke & Ca.
Very amber, in fact it was clearly browning at the rim. The nose was high octane and hot. There was still some life, aromas of maple syrup, hazelnut caramel and molasses were quite evident. It was quite smooth, but a bit past its best I would say.



Vintages Cellar Selection


633057 'DOW'S' VINTAGE PORT 2000 $ 77.80.
Floral, violet, chocolate, mineral chocolate and dense fruit. Oh yes this was tasty.



Vintages Debut


909150 VINTAGE PORT 2000 $ 48.95, 'Porto Poças' Manoel D. Poças Junior.
Inky black, hot, balsawood, dark berry, couvature, coffee grounds and cassis. Very chunky and clumsy right now, it needs time.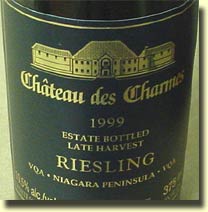 432930 LATE HARVEST RIESLING 1999 $ 14.95, Niagara Peninsula, Château des Charmes.
I think this was my wine of the day. It was perfectly balanced, with a touch of botrysis, and an eloquent finish of buttery Tart Tatin. A great price too.

519157 SELECT LATE HARVEST VIDAL 2001 $ 16.95, 'Twenty Valley', Ontario, Cave Spring Cellars.
This was also very good, but it was over shadowed by the previous wine. I did enjoy the apricot, peach, baked apple and spicy flavours.

969956 PASSITO DI PANTELLERIA $ 24.95, Marsala, Italy, Carlo Pellegrino.
An interesting wine that was floral and ripe. Nice little hit of apricot jam, caramel, honey, marmalade and spice. Maybe a touch more acidity and I would have raved.

909960 ORTEGA TROCKENBEERENAUSLESE 1999 $ 36.60, Flemlinger, schofskreuz, Gebr üder Anselmann.
Simply delicious. What a nose. It was floral and full of stuff like buttercups, grassy meadows, mango, lime peel and so much more. It was rich but far from cloying. Gorgeous finish of toffee, thyme and honey.

902437 CHÂTEAU GUIRAUD 1996 $ 72.50, Sauternes, 1er Cru (S) 750 mL
As wonderful as this wine was, judging from its dark orange/golden/amber colour, I would doubt it will hold until 2025 as the catalogue suggests. There were lovely aromas of perfectly cooked caramel, bitter orange, toffee, Asian tea and honey. It showed great flavours and had that wonderful botrytis finish. I was just so surprised to the depth of colour it had undertaken for a seven year old wine.

Cheers,
CZ

Alan Kerr's Home Page and Main Index