There are 12 steps in making prosciutto and we went through step 7 in class today. I will go back in two weeks to participate in 8-10. In July, we meet again to party down at Fiorino's home, play Bocce Ball and unveil the proscuit!
1. Preparation
2. Buying the leg
3. Removing the socket bone
4. Trimming the leg
5. Draining the main vein
6. Packing in the salt
7. Setting
8. Pressing
9. Rinsing
10. Oiling and peppering
11. Aging
12. Slicing - party time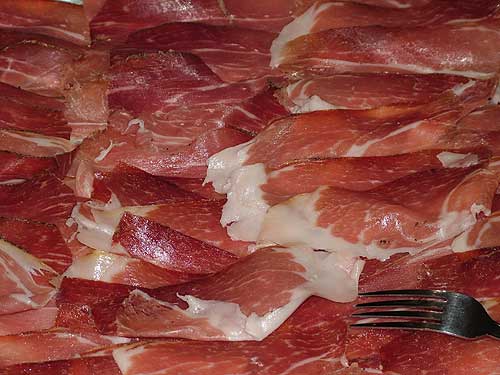 Homemade prosciutto for our snack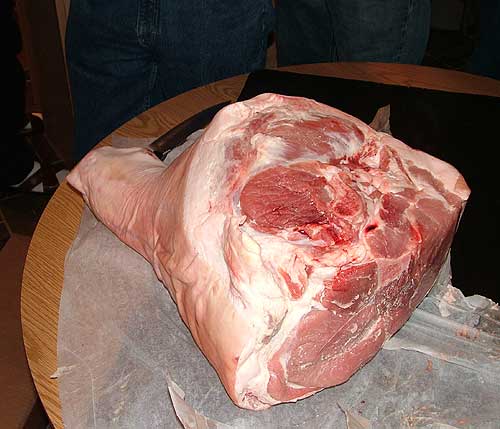 One of the legs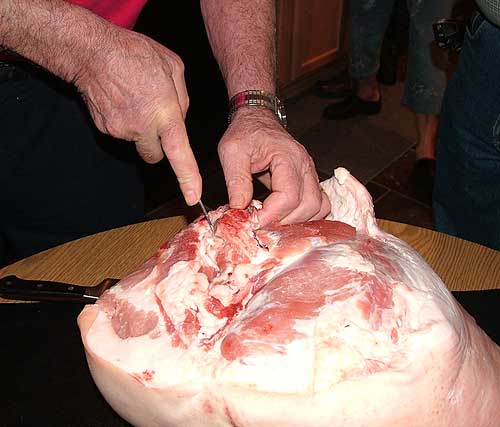 Cutting out the socket bone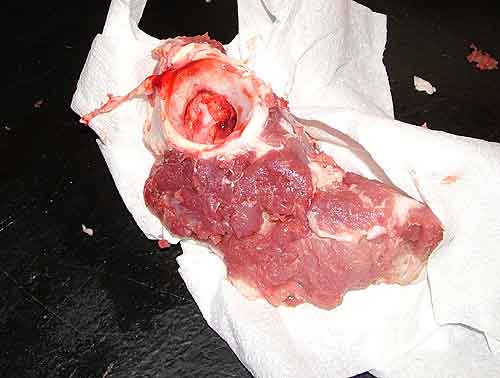 The socket bone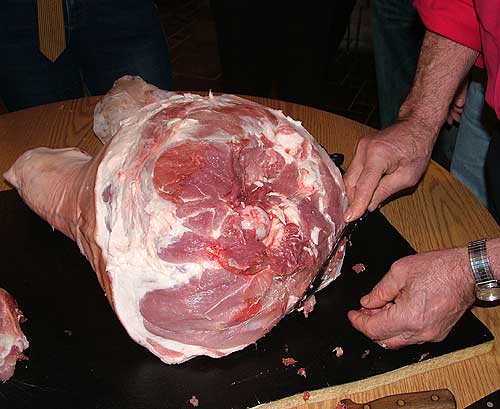 Trimming the leg to make it roundish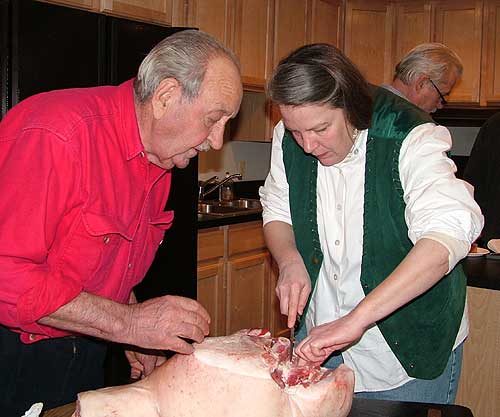 Fiorino Vitale instructs me on the removal of the socket bone on my leg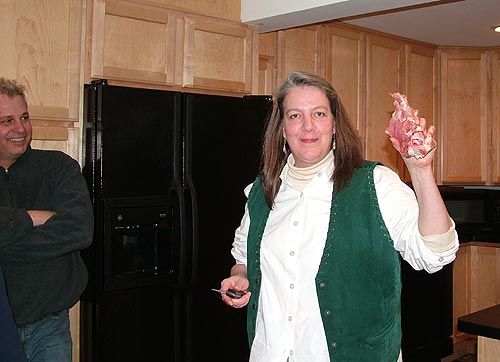 SUCCESS!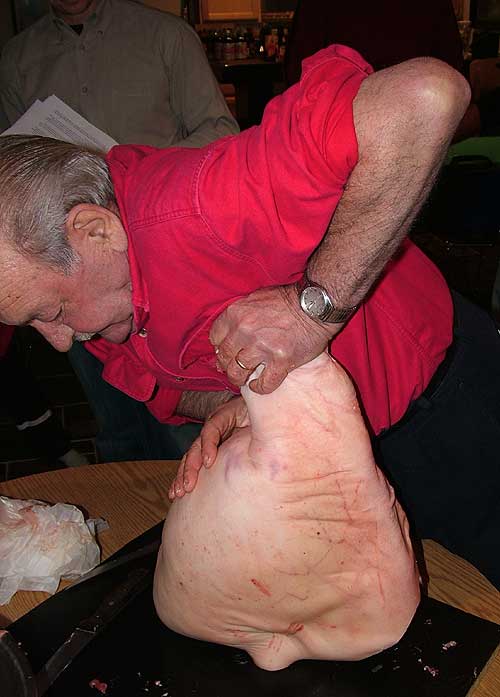 Milking the blood or priming the pump?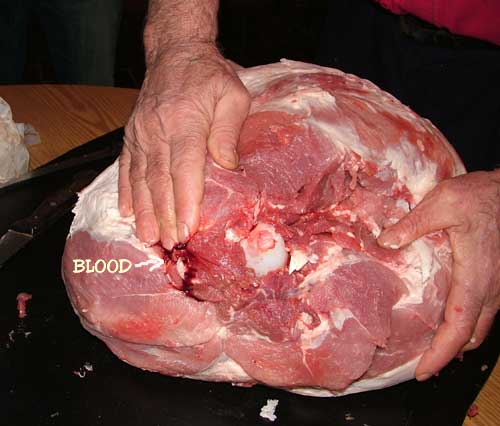 Blood emerges and must be wiped away

Scoring the skin so that salt can enter faster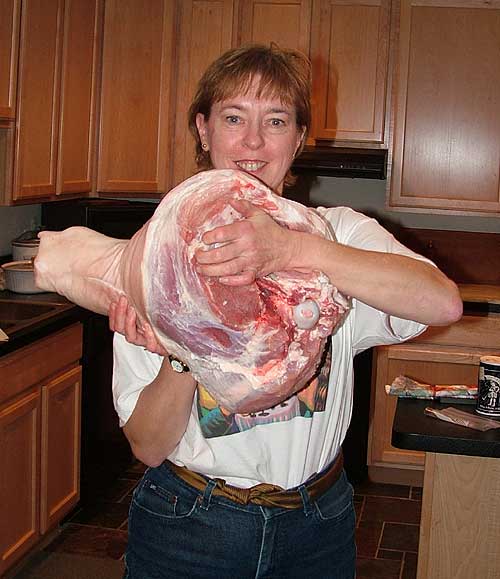 Shar and her meat!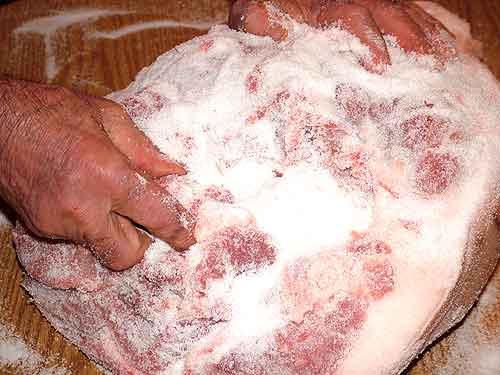 Get that salt in there!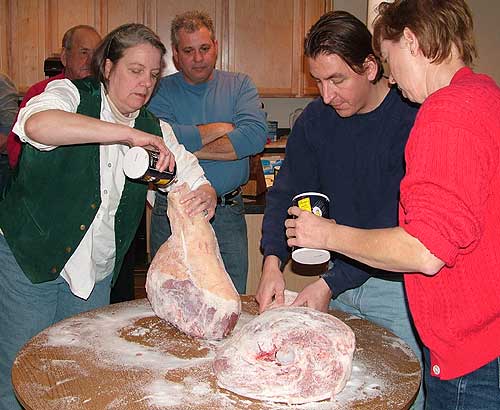 Shar and Kim have a salt fest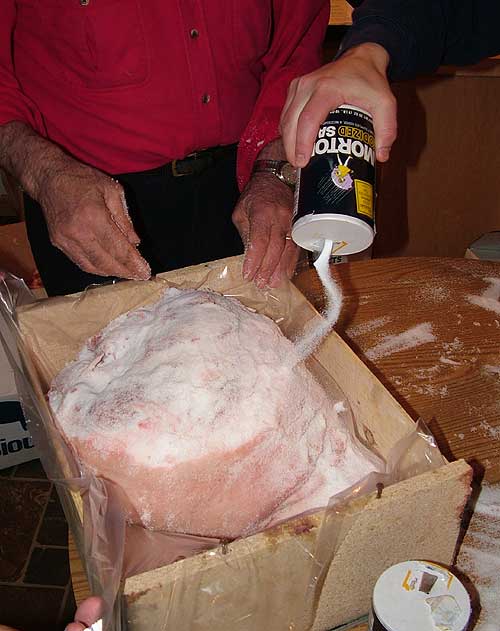 A little dab will do ya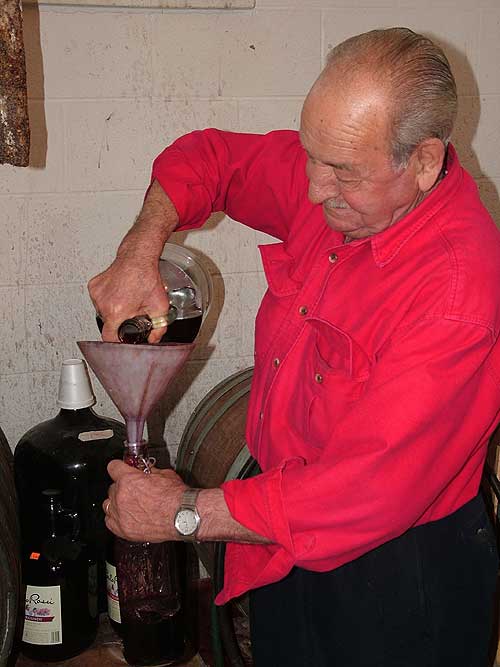 We need some wine from Fiorino's home brew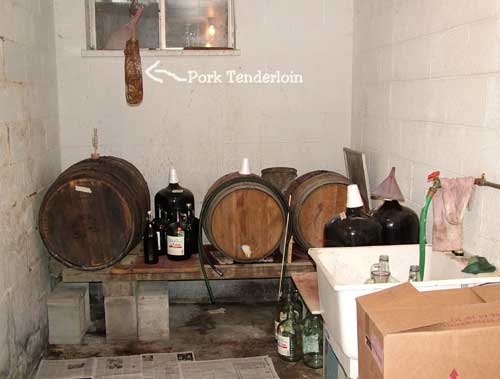 Fiorino's celler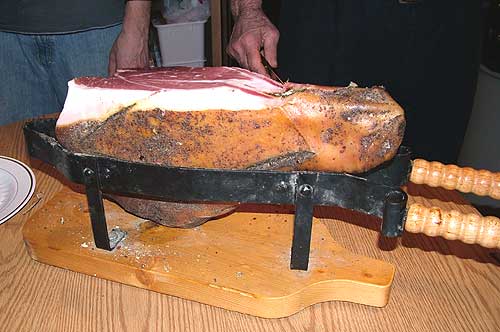 Learning how to slice a finished prosciut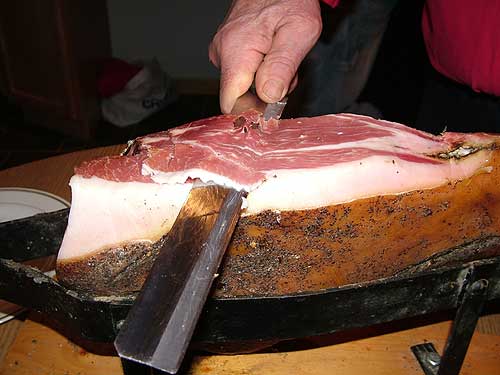 Careful...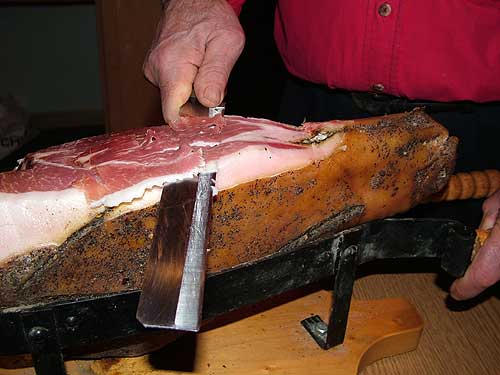 Careful........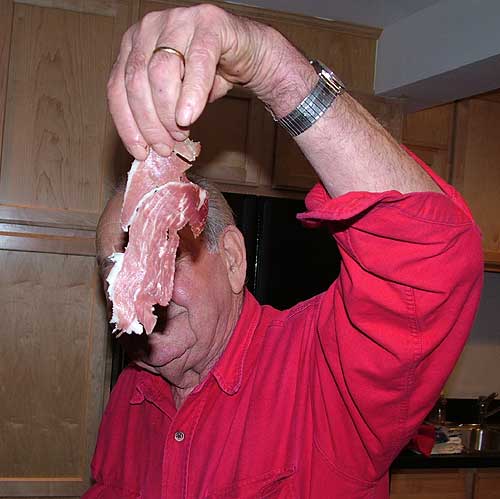 Ah...........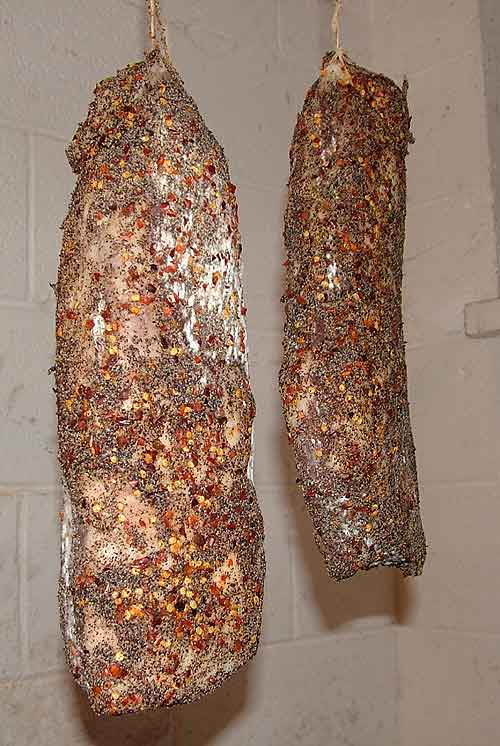 Tenderloins curing in the celler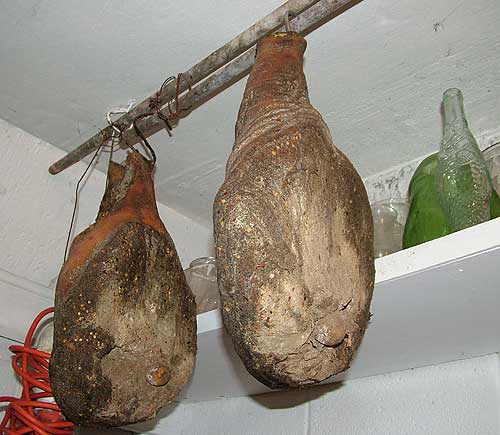 Prosciutto hanging in the cellar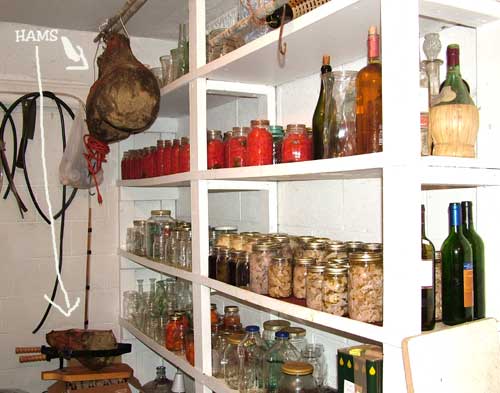 Cellar/larder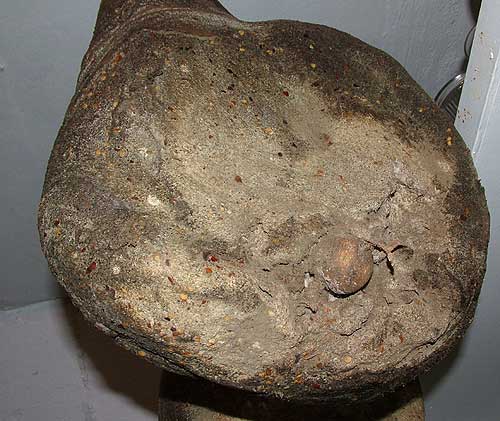 Close up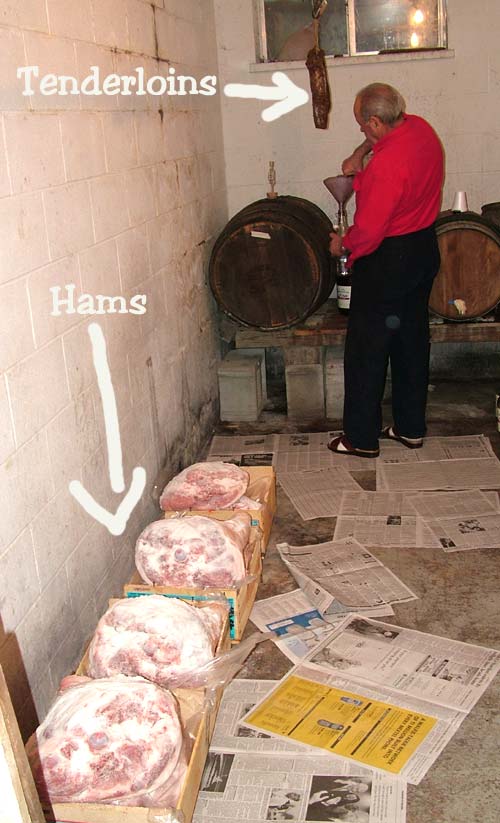 We need more wine (note finished hams on floor)

Fiorino's wine is not bad!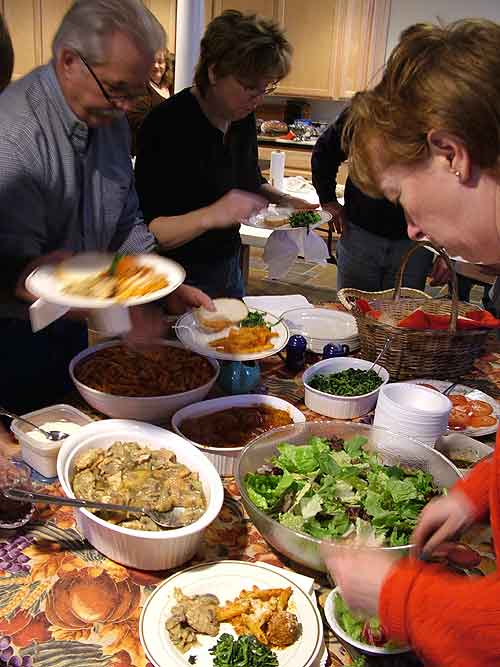 Supper is served at 4:30 PM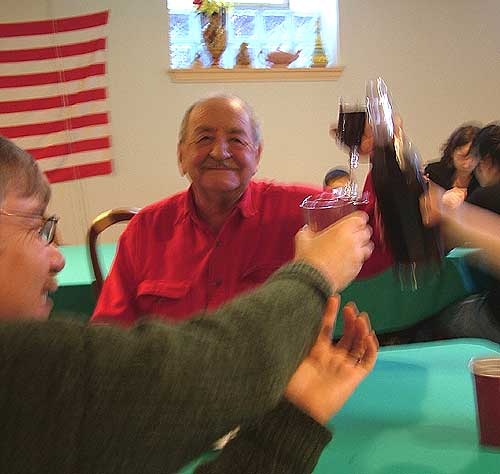 Thank you!!!!